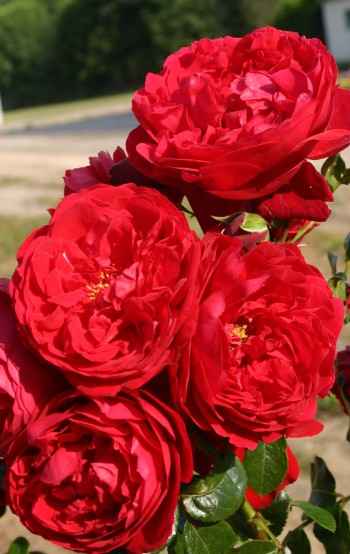 Florentina™ Arborose®
KORtrameilo
A very robust and winter-hardy climber with long-lasting, nostalgic red flowers that bloom throughout the season. It has attractive foliage with excellent disease resistance. This very floriferous variety exhibits moderately vigorous upright growth and can easily be grown in containers.
Moderate to strong spicy fragrance.
Average flower diameter: 3 in. (80mm)
For more photos and information, please visit www.kordes.us and

www.uspto.gov.
Brokers:

All

Sizes:

32

Flower Color:

Dark Red

USDA Zones:

5 - 9

Width:

3 ft.

Height:

7 ft.

Best Quality:

Spicy Fragrance

Patent:

PP24,196