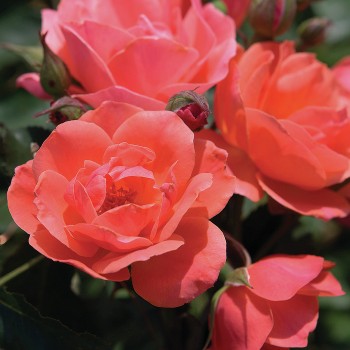 The Coral Knock Out® Rose
RADral
A new color addition to The Knock Out® Family of roses. The unique coral color is even stronger in hot humid climates. It blooms from spring through fall and maintains an upright to rounded habit. Young leaves are bronze red.
The Coral Knock Out® Roses will be in limited availablity in select garden centers in the South and Midwest in spring 2018.
More photos and information available at www.starrosesandplants.com.
Brokers:

Star

Royalty:

$0.95

Sizes:

72, 32

Flower Color:

Rich Orange

USDA Zones:

5 - 9

Width:

4 ft. - 5 ft.

Height:

4 ft. - 5 ft.

Best Quality:

Good in hot, humid climates

Patent:

PP 19,803